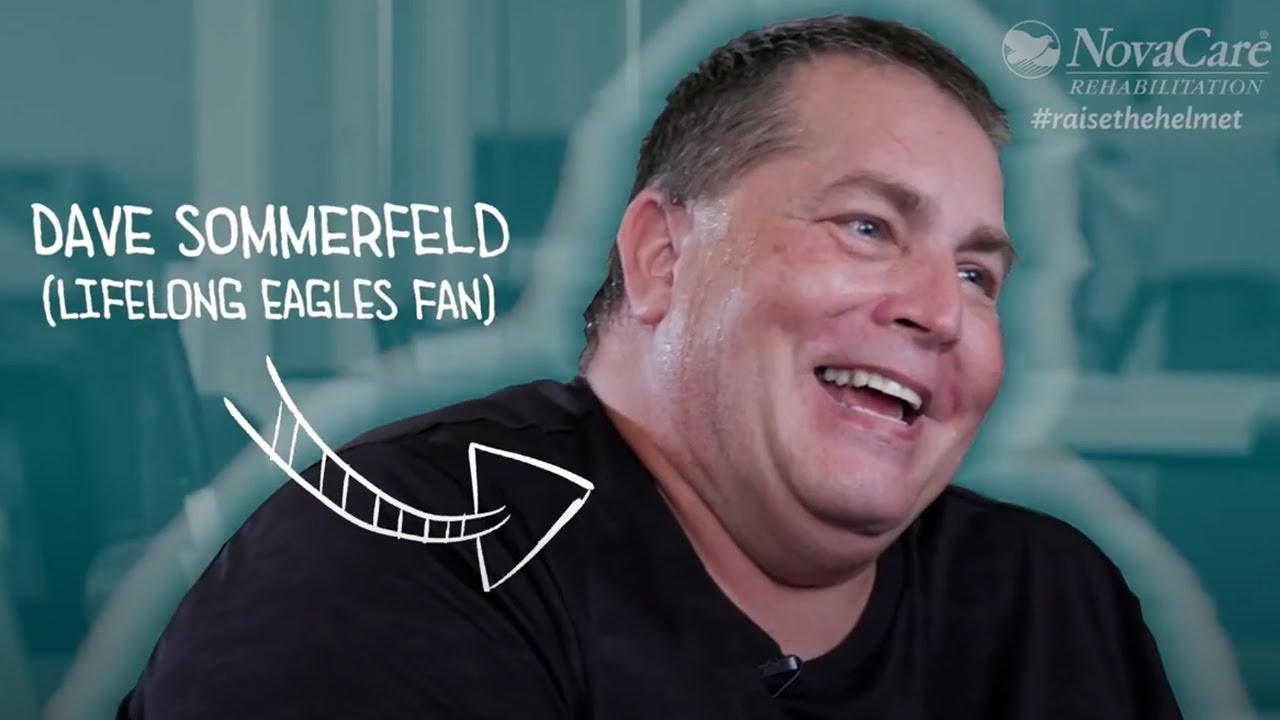 Dave Sommerfeld - Success story
Play the accessible version of the "Dave Sommerfeld's Patient Success Story" video
Dave Sommerfeld is a husband, father and probably the biggest Philadelphia Eagles fan you'll ever meet. He would regularly attend Eagles games, dressed head to toe in Eagles gear and his patented "war paint". Life was good for Dave until he suffered a Lisfranc fracture in his foot at work.

His injury quickly cascaded into much bigger issues due to a series of infections that left him fighting to keep his foot. After several surgeries over the course of two years to clear the infection, Dave was told physical therapy was his last hope If the foot became infected again, his doctor was going to amputate.

Dave chose NovaCare Rehabilitation due to the partnership with the Philadelphia Eagles. For months he worked hard. His goal was to one day attend a game at Lincoln Financial Field, home of the Eagles. Dave showed immense mental and physical toughness overcoming his injury, just like the players on his favorite team do every game of every season.

After transitioning from various assistive devices, boots and re-learning how to do simple tasks, Dave was finally ready. Accompanied by his physical therapist, Kerri Yacovelli, and physical therapy assistant, Samantha Tantum, Dave got up close and personal with the Eagles.

After this video was shot, Dave finally achieved his goal of attending an Eagles game. He was there to cheer on his team as they became the NFC Conference Champions in 2023 and advanced to the Super Bowl.

We hear many stories of success from our patients, but Dave's was truly one of the most heart-warming we've heard.

Every patient has a story to tell.
Read more of our patient success stories.